CTC install 30 ton overhead gantry
Installation of 30 ton overhead gantry using our Trilifter, this load was supported with the use of two 3.5m support beams to help steady the load whilst lifting.
CTC install 30 ton oven into storage
CTC have recently won a contract to move a 30 ton Autobake oven from Surrey to it's new facility in Belgium. We are working with Autobake throughout the disassembling and recommissioning after install.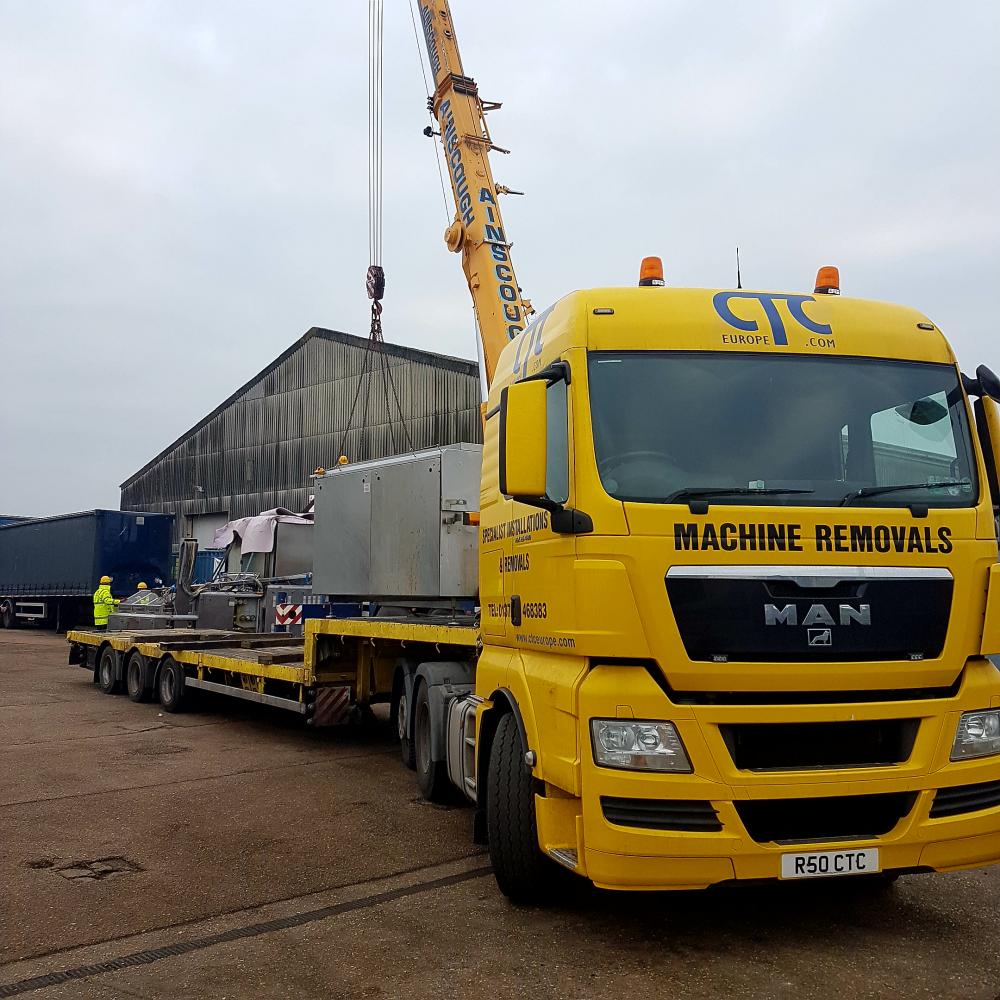 ---
Introducing... The new beasts
CTC's brand new DAF tractor unit, rated up to 80 Ton & our bespoke 95T/M crane trailer with hydraulic ramps.
Introducing...The Beast
CTC's brand new versatile expanding Meusburger trailer with hydraulic ramps